RMLfx Utility box 1×4

RMLfx Utility Splitter Box
Its not a looper!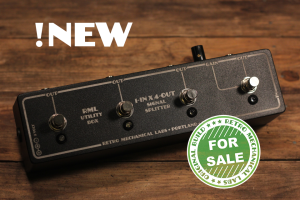 Sale! Now $119+Shipping!

Price: 1in x 4 0ut buffer: $119
Domestic shipping: $10
International Shipping: $24-$50.00
***International shipping is estimated.

**Requires an 9volt regulated DC (neg tip) supply
So Simple and perfect. One signal in. Four cloned buffer signals out. The 4th buffer has an adjustable gain.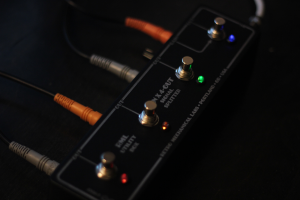 Use up to 4 amps at a time

Recored 2 different amps at the same time.

Send a dry un amped signal to the mixing board.
Use additional amps for larger choruses. Mute tracks back to verse.

Enhance your configurations.
So may things you could do…